AEM is different. Our siding technicians are well trained installers designed to do siding only. AEM does not use the same crew for all applications. Our specialized installers are highly trained and experienced. Their expertise provides you with excellent results and enhances the AEM reputation as a superior provider.
AEM aims to meet or exceed all your expectations by doing things the right way, every time, on every job. We guarantee it! Siding enhances the beauty of your home as well as energy proficiency, durability, and ease of cleaning and maintenance. AEM uses only the finest materials available, and this comes with the best warranty in the industry.
Get started now, call us, and one of our representatives will provide answers to any questions or offer suggestions designed just for you. Estimates are free.
---

Prodigy's premium 1-1/2" thick insulation delivers exceptional R-value performance (resistance to heat flow) that can help you save money on utility costs and feel good in your home year-round. This finely milled cedargrain panel provides timeless curb appeal, while its 16' 8" extended length design yields clean lines and modern style for an understated elegance.
Prodigy's high-performance insulation is form-fit to adhere to the outer panel for enduring strength, with no tearing or rattling, even in extreme winds. While its rustic color palette and on-trend decorative trim and accessories help Prodigy stay true to its Next-Generation roots.
---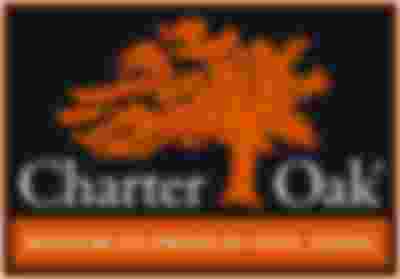 Charter Oak® is Alside's flagship siding product, combining authentic wood beauty with unmatched durability, performance, and maintenance freedom. Alside's exclusive TriBeam® Design gives Charter Oak, Charter Oak XL and Charter Oak XXL superior rigidity, while a double-thick nail hem enables it to withstand Category 5 hurricane-force winds. From Antique Parchment to Harbor Blue, the Charter Oak color palette makes it simple to keep your home looking gorgeous - whatever your architectural style.
---


Odyssey® Plus is everything you would expect from a premium siding product, without the premium price. The natural beauty and durability of Odyssey Plus is appealing to homeowners who value a siding that protects and adds visual interest to their home's exterior. Extra panel thickness and an advanced lock design provide superior rigidity and holding power. And if you like choices, Odyssey Plus has you covered. With four profile options, twenty-four popular colors, and a full range of color-matching trim and accessories, it's no wonder that it earned the name Odyssey Plus.
---


The affordable, versatile, and easy maintenance benefits of Coventry by Alside® have made it one of the most popular siding choices available. Performance-engineered for superb durability, Coventry incorporates essential design features to deliver outstanding protection for your home. Coventry's heavy-duty construction is fortified with a rolled-top nailing hem to provide an extra-strong wall attachment. And, once it's installed, the finished look makes a powerful statement about the quality of your siding.
---
If you require any further assistance about a project, any of the products we use, or would like a free estimate, please contact us by filling out our form or by calling us. Thank you. We are certified professionals with over a quarter-century of hands-on experience. Family owned and take tremendous pride in our work. We do not charge you for our services until you are satisfied. We build lifelong trust with our customers and look forward to meeting you.